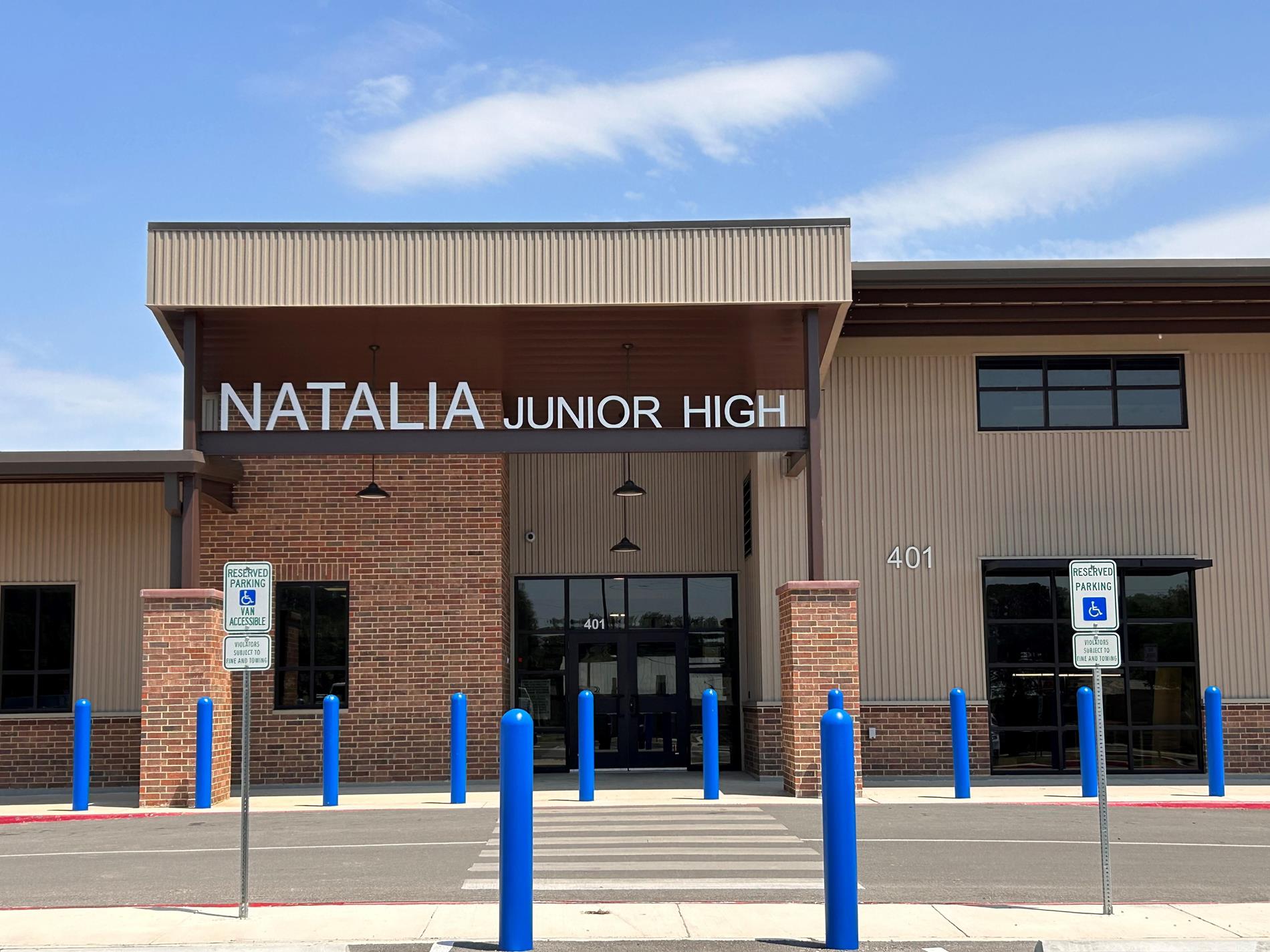 Grandparents Day!
September 7,2023
7:30 am - 8:30 am
Junior High Cafeteria
*Grandparents please make sure you checked in at the front office and picked up your visitor badge.
Principal: Assistant Principal & Campus Behavior Coordinator
Mr. Adam Martinez Priscilla Harding
adam.martinez@nataliaisd.net priscilla.harding@nataliaisd.net
Phone: 830-663-4416 Phone: 830-663-4416
401 8th Street 401 8th Street
Natalia, Texas 78059 Natalia, Texas 78059
Misson
Natalia Junior High School is committed to providing a 21st century student-centered learning environment that encourages academic and personal excellence through the continuous development of responsible behaviors and attitudes of all students, staff, and community members involved.
Bell Schedule
1st Period 8:00-8:55
2nd Period 8:58-9:53
3rd Period 9:56-10:55
4th Period 10:58-11:53
Lunch 11:53-12:23
5th Period 12:26-1:21
6th Period 1:24-2:19
7th Period 2:22-3:17
8th Period 3:20-4:15